With the rampant increase in the number of abductions in India, it is high time we start researching and developing efficient technological solutions that are meant to tackle this widespread social and security issue. 
Project AVA, an augmented backpack for young school going kids, is a step in that direction.
With AVA, we have combined the best of both software and hardware to ensure that children can feel safe when they are out of home and parents can regularly monitor their whereabouts. The system also automatically notifies the parents in case of any SOS emergency. AVA continuously transmits the location of the user, livestream of video and listens for any distress signals like voice inputs or pressure changes in the velostat.
Virtual Prototypes of the Backpack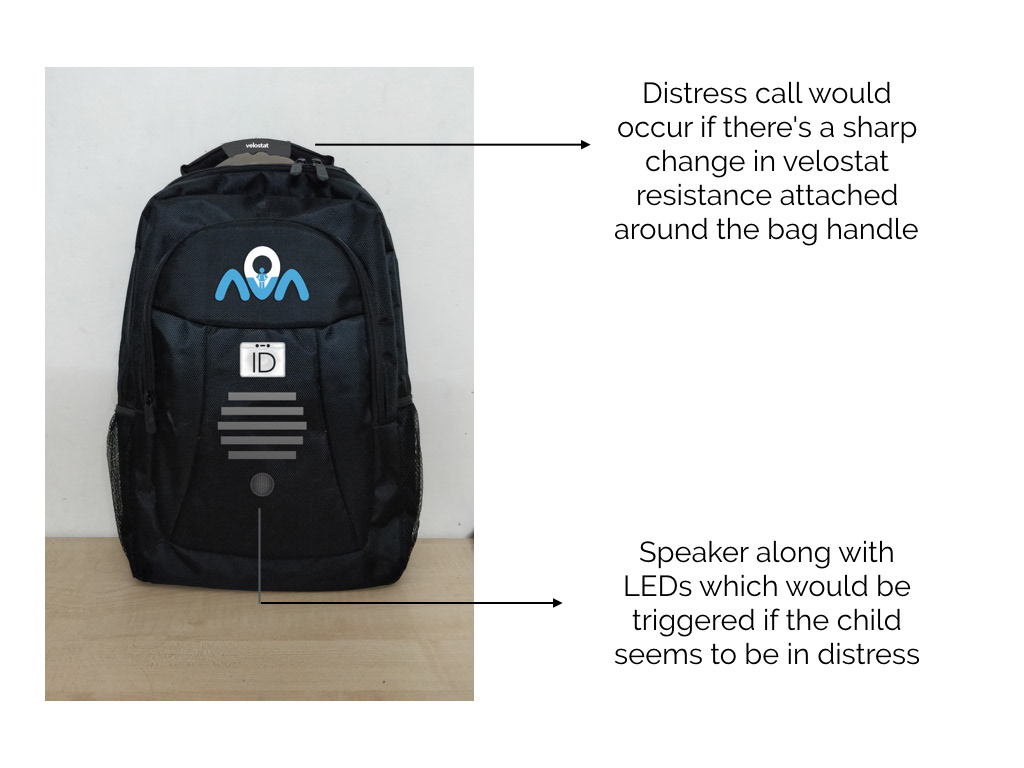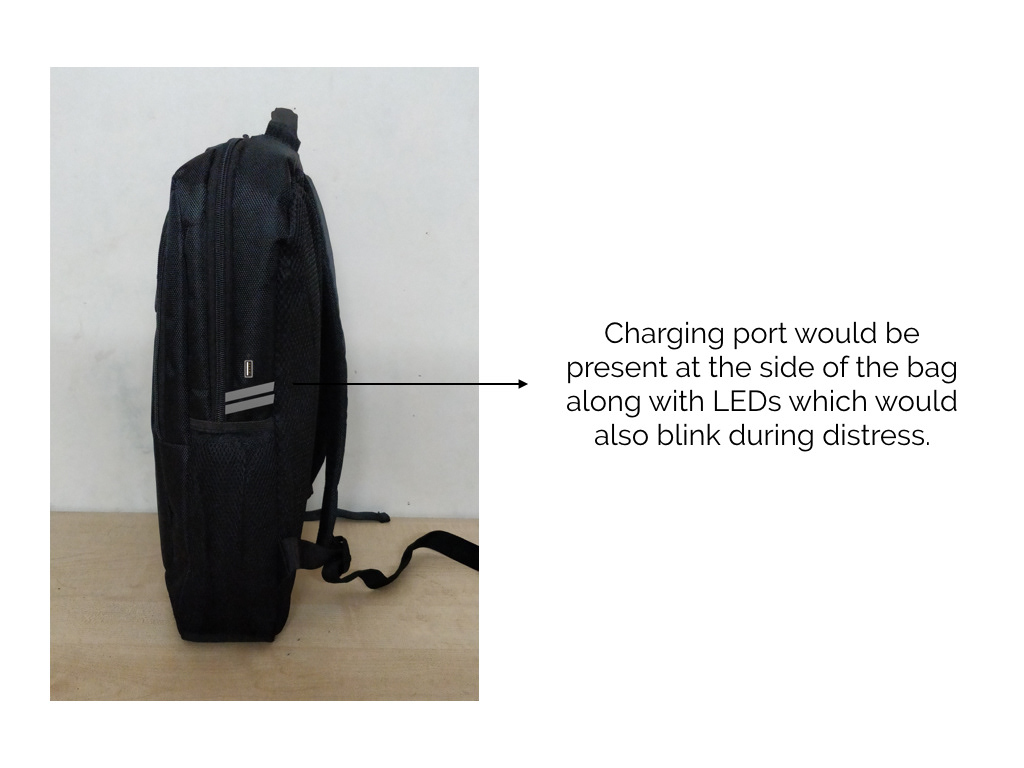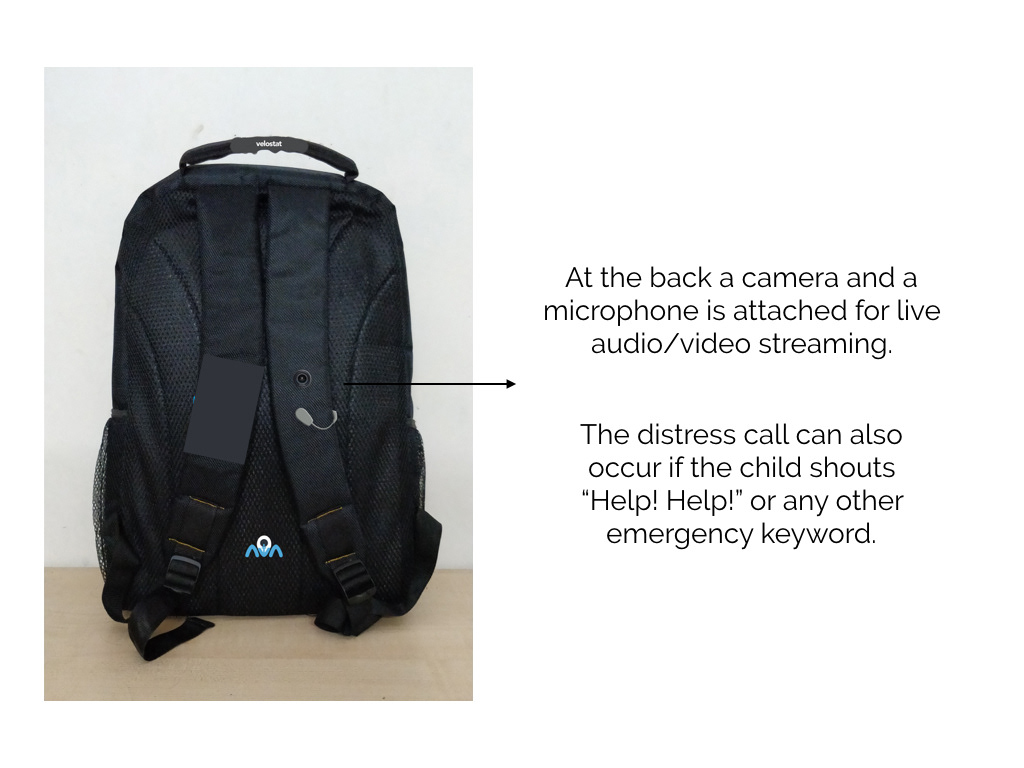 Prototypes of the AVA Backpack Connect App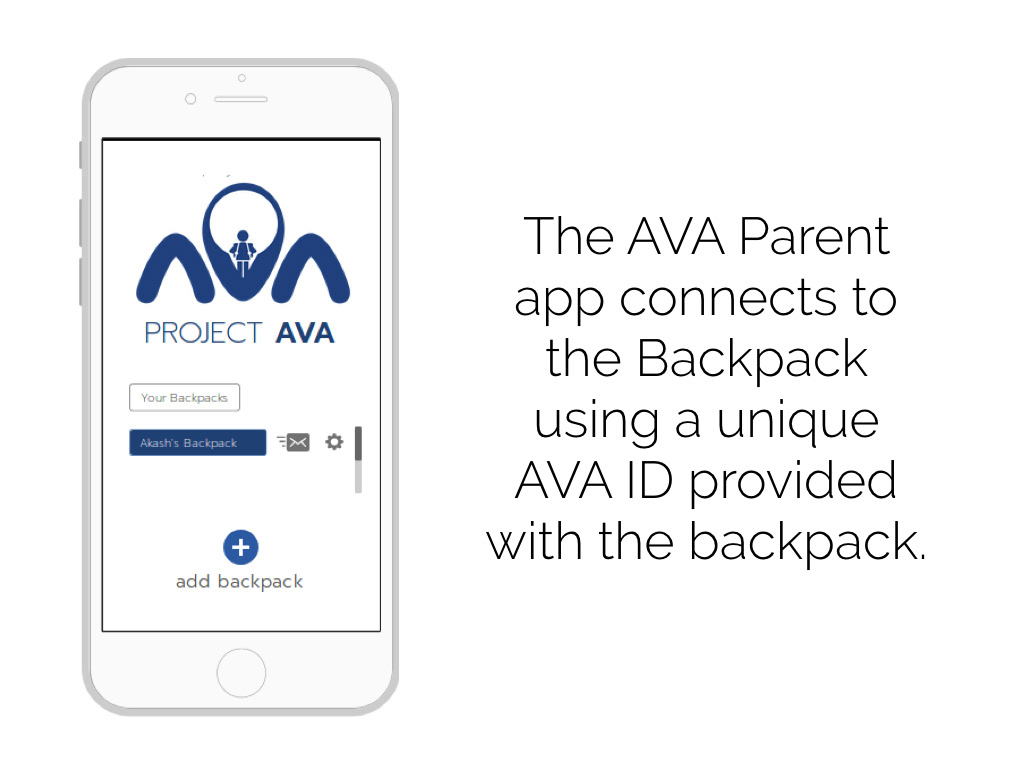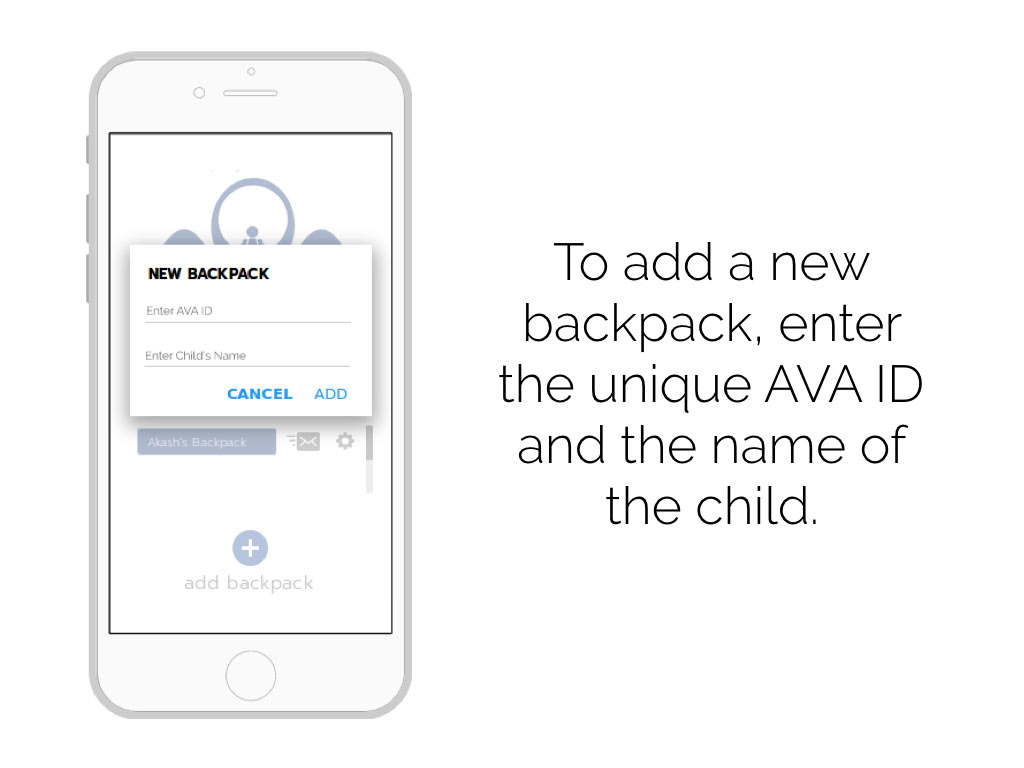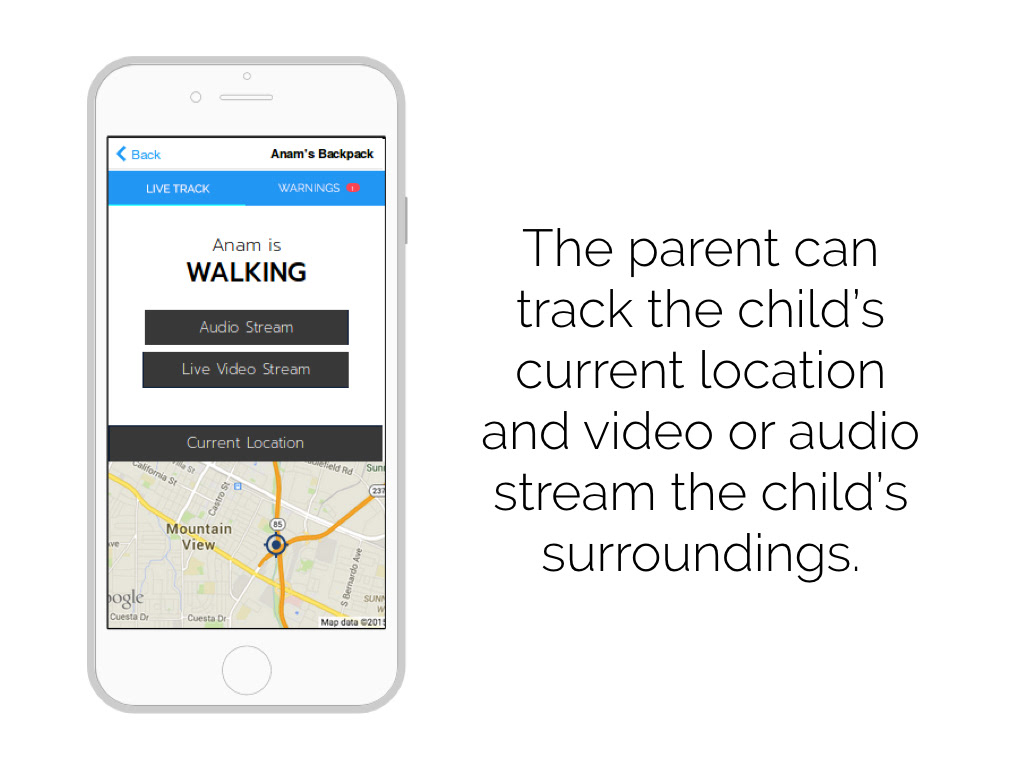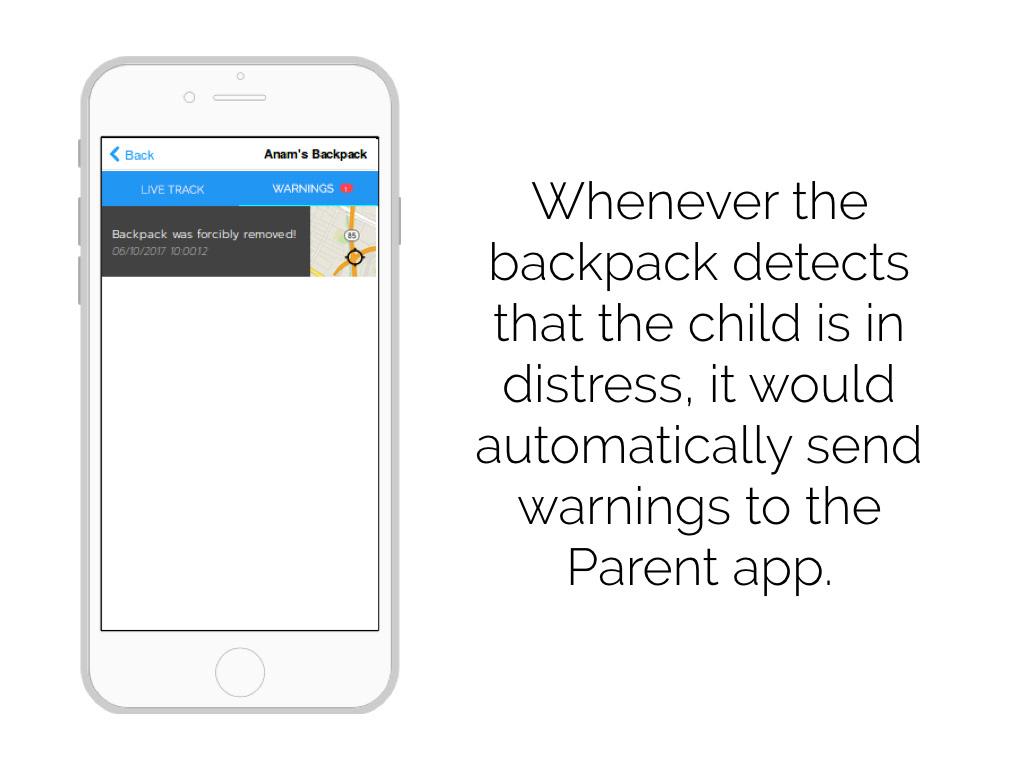 1.  Got familiarized with Wearable design, different interaction methods and new sensing technologies.
2. Working on this project helped me appreciate and understand the value of teamwork.
3.  Got familiarized with the problems developers have when trying to implement unfeasible mockups.
4.  This Project helped me understand the importance of communicating and marketing one's idea.

​​​​​​​
1.  Conducted User Research with 10 stakeholders from different economic backgrounds.
2. Prototyped both the mobile app and the backpack using Proto.io and Photoshop. 
3. Developed AVA Backpack Connect App for Android along with Software/Hardware integration.